EMOTIONAL STRENGTH THROUGH TIME — Moon Saturn Aspects
Moon Conjunct/Square/Opposite Saturn energies
When it comes to understanding heartbreak aspects in relationships, one of the most prominent and significant aspects to pay attention to is the Moon / Saturn aspect. If it is a positive aspect, the couple will have mutual respect and be responsible towards each other's love. If it is a challenging aspect, that's where problems may occur and inhibition of emotions can arise.
First, let us understand the qualities of Moon and that of Saturn to gain better clarity of the energies they each possess. (
Get a free copy of your free natal chart
to find out if you have this inherent energy of Moon/Saturn in you)
Moon represents our core emotional needs and it brings about the deepest depth of how we connect emotionally to others. This is where our basic security needs are met, this is where we feel nurtured, this is where we feel at home with situations, events and with people.
Saturn represents time, structure, authority, tough love, discipline, rigidity, and a sense of pessimism and fear. It is condescending and wants control. If Moon is the embodiment of a Motherly figure, then, Saturn will be the responsible and strict Father.
In relationship astrology there are energies in play that bring about harmonious or challenging interactions between two parties. Sometimes without any apparent reasons you may feel that someone has rub your shoulders in the wrong way and you may even find him/her irritating and annoying (to no fault of his or yours!)?   On the other hand, you may feel so connected and happy with another person and wants to just spend more time with him/her as you are so comfortable around their presence.
Each planet has its own characteristics and qualities and when they form an aspect (interaction) with each other, a combustion of energy is released, bringing about comfortable or challenging interaction between you and your partner. By knowing the positive energies you will know what are needed to further amplify those loving effects. And if the energy is challenging, you will know what to do to minimise and harmonise them.
Knowing them will reveal the deepest answers to the biggest questions that might have been plaguing a person in life and in love.
When Moon/Saturn has positive energies, emotions are usually well managed and the person is able to take control and be responsible for their display of emotions. Even at times of emotional upheaval, the person is able to keep their cool and deploy objectiveness and rationality to solve the problem while others are frantic and worrying about it. As such people with Moon/Saturn positive energies are very well respected for their strength in tough times like this.
Moon Sextile Saturn
Moon Trine Saturn
What happens when a person has challenging Moon/Saturn aspects in his/her natal chart? 
Challenging Energies:
 Moon Square Saturn
Moon Opposite Saturn
they will feel no one could ever understand them deep enough
their needs in love are seldom met even though they don't really have too high of an expectation in a relationship
they felt slighted and there's an emptiness in them that nothing much can easily replace of
they may find it difficult to express love or for others to express their love for them
they tend to be emotionally shut off and are usually defensive, reserve, cautious and inhibited
What it means when I have challenging Moon Conjunct/Square/Opposite Saturn aspects?
Emotional blockage is the main theme in Moon/Saturn aspect. Love is not felt easily and there are many conditions to the love received, especially in their childhood days, which could spill over to their adulthood and relationships.
You could have suppressed emotional needs that may resulted from a lack of maternal nourishment and neglect when you were young. Most people who have this hard aspect, grew up in a home that lacked of affectionate displays between the family members and felt that emotional display is a form of neediness or unnecessary to be displayed in the open.
Maybe you have a tensed relationship with your father or a fatherly figure in the family who could unconsciously crushed your growing up needs through his words or actions, making you feel unloved, uncared or unwanted. This could resulted in some people seeking for this lack of emotions in their partner which could prove to be disappointing if such needs are not met.
Or another way to put it will be due to certain circumstances, you were forced to grow up quicker than the peers of your age, learning to act like an adult before you even get your emotional needs met. Maybe you need to take up responsibilities of caring of a family member, or you need to work at a young age to pay off bills at home.
Your Moon zodiac sign will give clues of how you manage your emotions.
People with Water and Fire signs Moon will tend to feel heavier emotions attachments with challenging aspects than those with Air and Earth which they are more detached and pragmatic. Your Moon's zodiac sign will alter the experience of how you feel towards this energy and guide you in navigating tough times.
See that I use the word 'challenging' rather than doomed or negative? Relationship astrology provides very soulful answers to how we understand our inherent gifts and to use them to bring out the very best in us.
Even if you have challenging aspect in your Moon and Saturn, there is a soulful reason why you have such an aspect and what is needed in order to overcome and learn from it.
How To Work Around Challenging Moon/Saturn Aspects?
Challenges signify opportunities. When you surpassed them that's where you can grow bountifully.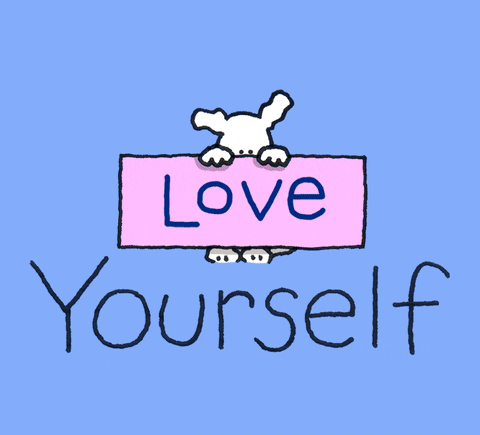 Emotional Growth – Saturn talks about time and discipline. It is through the polishing process of experiencing Saturnian effects to your emotions that allow you to grow and gain clarity to your needs so that you can fulfil them through life and in love.
Embrace each setback – Embrace the fact that you have hard aspects of Moon/Saturn that resulted in all the hardships you have encountered in order for you to grow. Once you understand the tough love Saturn has given you, you will come to terms with the events it has presented to you. You will grow stronger, hardy and more mature emotionally to handle the next few decades of life events to come – at ease.
Love yourself – In order to break free from this hard aspect, you need to first learn how to let go of old emotional patterns that no longer serve its purposes and start accepting and loving yourself. It is only through self acceptance and self-love that you can gain emotional strength in yourself and in return, get projected into your relationships.
If you would want to break away from the old patterns of love and relationships, those that weren't working anymore for you, make the first step for a change and learn these 5 simple steps to transform the way you experience love moving forward. This is how you start loving yourself and gain emotional connections with the ones you love.
Identify your/his love languages – why sometimes the person we used to date appear to to be so different as months go by? You fell in love with that bubbly personality but 6months later, he suddenly became so stern, rigid and serious, or display a totally different personality than what you know in the first place.

Revealing your inherent gifts to attract love and abundance!

Declutter – what no longer works and how can you break free and transform
Compatibility strength between you and your partner. Find out

the theme of your relationship and how to amplify the positive loving effects of it

Your love destiny and healing powers – sometimes inevitable does happen and how do you heal within yourself and create peace within the inner self.
Hugs & Love – Jassy Clover