Top 10 Successful Indicators to Life, Career & Love
When it comes to the word "success", many still tend to associate it with social status, career position, amount of money made or the amount of influences one has.. 
In actual fact, studies have shown that the most successful people are the ones who are able to manage their relationships well and lead fulfilling and purposeful lives. So in Astrology, there are 10 major areas that are crucial in identifying how to lead a person closer to their success. It is nonetheless, to know the significance of each planet's role in your chart and what do they represent!
Sun☀️: Sun is the core in our solar system while the other planets surrounds it. So it represents our way of life, our directions and how we showcase our persona. An Aries Sun's life direction is different to a Cancer Sun's. Aries' life is dynamic and hed doesn't sit and wait, living it out spontaneously. Cancer on the other hand, feels its way around and testing the water before plunging in. Cancers are more private and deep compared to Aries who is an open book and what you see is what you get. So knowing about the Sun's position will help you to understand how you go about expressing yourself at work and meeting with prospects. Sun is a good indicator of how a person will go about handling the things that matter in life which eventually influence his decisions and actions made.
Moon🌙: Moon signifies our emotional needs and that instinctive, intuitive side of us. What is needed in order to feel nurtured, cared and safe? What makes us emotionally strong and emotionally fulfilled? Moon in a man's chart represents his significant woman in life and in this case Moon also signifies Mother and/or Wife. So to know what type of woman he's most likely to marry, check his moon sign 'cos this is how he'll feel most at ease with. Also Moon is the source for emotions turmoil, fluctuations and unease. Depending where your Moon is aspecting, it will bring out a certain theme in you and how you feel connected to others and your emotional security. Do you feel intimidated or threatened easily when certain actions or words are done or said by some a person? Do you feel out of place most of the times and feel neglected? When the moon is negatively aspected in a chart, one can have the feeling of being slighted, abandoned and unworthy.. The moon also provides a critical picture about how well you bonded with the significant women in your life (eg Mother, wife, partner)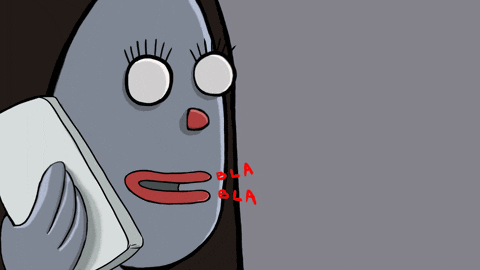 Mercury☿️: This is the planet of communications, thoughts, agility, wits, skillfulness, learning/reading and short distance trips. Mercury is known as Hermes in the Greek mythology and it rules Gemini and Virgo, highly intelligent and analytical. Due to its dual functionality, people with heavy Mercury traits usually have dual personalities, are versatile they also speak very FAST! If you have Mercury in Pisces probably are soft spoken and highly creative and imaginative. Someone with Mercury in Sagittarius will be inclined to worldly affairs, teaching and traveling most of the times in order to feel expansive in life! Mercury also indicates learning curve and skills obtained. It display a lot about a child's speech and learning progress during their formation years too. Check out a video of what I've done for Greta Thunberg. She was born with autism and it was indicated by her 'Mercury Retrograde' in her natal chart. When the planet Mercury goes in direct motion, she regained her speech power and came out of her introversion and delivered her talks in the UN in 2019 and the rest is history. When your Mercury is well aspected, you tend to be a fast learner and have the gift of the gab. Very intelligent and probably land yourself in the field that requires your mental capabilities and analytical skills.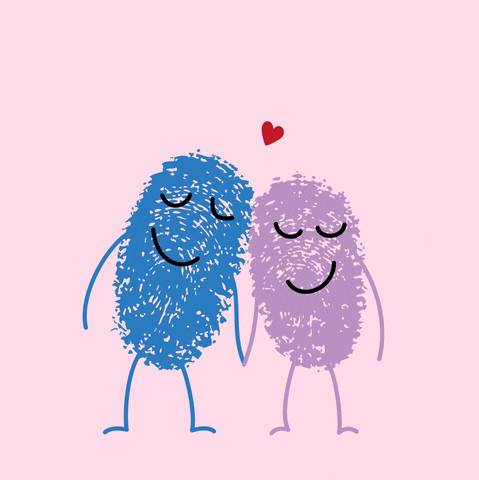 Venus♀️: This planets rules money, wealth, pleasure, happiness and love! It also rules sensuality, attractiveness and partnerships. Venus is the second luckiest planet in the zodiac belt! Wherever Venus is placed, it brightens up the area of the chart and brings good tidings wherever it goes. But too much of Venus may make a person vain and lazy. There are always 2 sides of a coin and even a good thing, could turn out to be negative if the qualities are being misused. When Venus is in the sign of Pisces, it shows unconditional and selfless love and it is at its best placement. You are very well-liked by others and people are naturally drawn to you like a magnet! Lucky you! Venus is the dominant planet to display a person's preferences of giving and receiving love. It speaks the love language and if you can understand someone's Venus' sign, you more or less are able to know how to get into his/her good books! Time to find out about your Bosses' stars to get into their good books! 😆

Venus also tells about how a man finds attractive in a woman! You can get this eBook and many other great dating resources as well from the powerful tools of relationship astrology!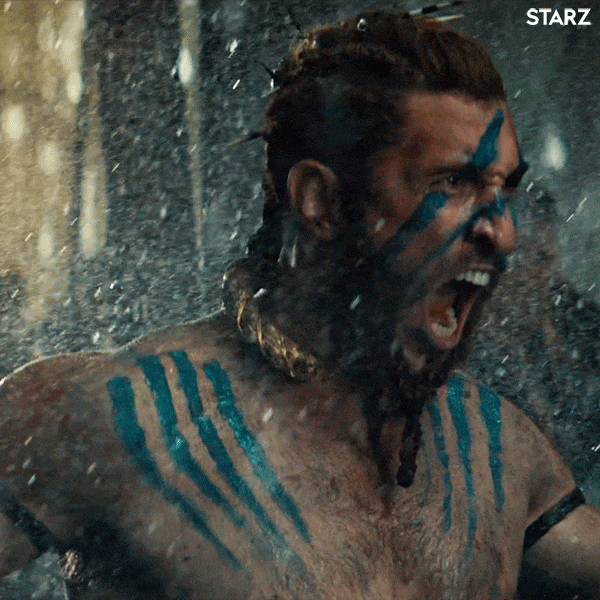 Mars♂️: This is the planet of drives, motivations, sexuality, combativeness, courage, dominance, power and a force to be reckoned with. Mars is known as the God of War. A complete opposite of Venus which is ruled by Aphrodite. To be a successful person, you will need to be persevering and initiates by taking charge in life. If Mars is in debilitating position, it is hard to be assertive and this person tend to be lead by others without a mind of his own. This is especially so when Mars is in Cancer or Libra where their position is at fall in astrology. The person may find that he  prefers not to rock the boat and will compromise to others even at the expense of jeopardising his well-being. It is important to know the strengths of your Mars so that you can best utilise its powers to get you closer to the goals you want. Mars is most comfortable in the sign of Capricorn – ambitious and enterprising! Leaders in the world, people with social status and positions usually are blessed with strong Mars in their natal chart.
Mars also depicts a man's sexual needs and what his preference is like in bed! Find out the sizzling triggers that makes him finds a woman irresistible that he can't stop pursuing her! Check out this eBook here!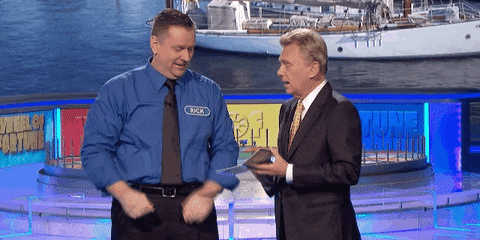 Jupiter ♃: The luckiest and most fortunate and expansive planet in astrology! Jupiter expands whatever it touches, including your waistline too haha! Too much of Jupiter could be unhealthy as it could lead a person to be over-indulgence, over-optimistic and over-confident that he fails to see the practical side of things and find it difficult to accomplish the objectives on hands. But no matter what, Jupiter is always very lucky so it will still have an easing effect even when placed in the most challenging place in a natal chart. In order to know which area of life will enable the person to feel expansive and attract good fortune in life, find out where Sagittarius is placed and where is Jupiter positioned (Jupiter rules Sagittarius). For eg. if your 7th house is in Sagittarius and Jupiter is in the 5th house, it means that the activities of the 7th house serve to fulfil the needs of Jupiter in 5th house. This person may partner with others to bring out the bountiful of creativity in him. It can be said that he may also marry for love because 7H is the house of marriages and unions while the 5th indicates romance!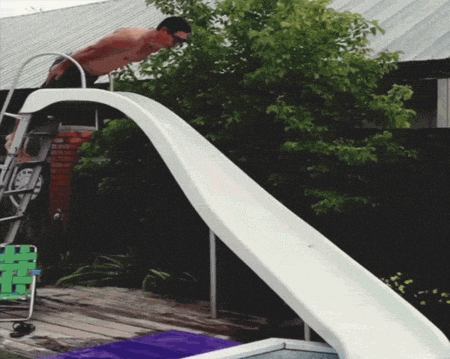 Saturn ♄:  From the hundreds of charts I studied, I realised that people with heavy Saturn energies usually faced more trials and painful life lessons before they get to where they are today.  This planet brings about harshness, death, coldness and is melancholy and solemn. Saturn people put up hard exteriors to mask away their constant currents of fears and worries. They feel they are not worthy or good enough and do not deserve to be loved. But the strength of Saturn is formidable. It is resilient and it doesn't surrender even when he's being placed in the harshest position. Its perseverance and determination paid off handsomely. It signifies power, authority, success and social status and these are usually seen in a person's later stage of life. Saturn is your tough coach, that pushes you in the hard way so that you learn and grow in the best ever way. It will strip you off your arrogance, teach you to eat humble pie, drill you to let go of short cuts and to build a solid foundation so that you have the right mindset and attitude to sustain and continue your empire in legacies. On the positive note, it will bestow you the skills of becoming a 'Master' in the field you are in. Trust Saturn for his mission is here to mould you to where you need to be.
Uranus ♅: The planet of rebels and unconventionality. It gives rise to the reason why you underwent a sudden change, an awakening, and shifts in your routines. It brings about jolts and sudden shocks to people about you! If you have Uranus in your 6th House, most likely you don't like to work in a 9-5 job and prefer something non routine. This is important to know as I have always come across people who aren't happy at work no matter how hard they try. Until I realised their Uranus is placed in the career and 6th House position signifying a need to move around and hates to be restricted. Uranus don't really do well under authoritarian style and they are the rules bender. The word 'Why Not' is designed for Uranus people. Scientists and inventors have strong Uranus in them! Or those who are freedom loving, support global causes/underdogs/humanism,  tend to have heavy Uranus traits! When Uranus is aspecting certain important planets in your chart, it will awaken that side of you to display that needs to a refreshing and exhilarating level! You'll feel liberated and it is a process to nudge your growth, else you'll be forever stagnant in a shxxhole!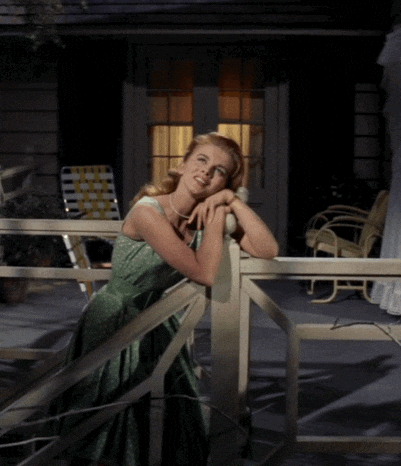 Neptune ♆: The planet of delusion, higher consciousness, selflessness, inspirations, dreams, illusions, creativity, deceptions and ethereal feel..This planet is out of the world and is so far away from us and it is just like living a dream and being in a fantasy zone. In its positive manifestation, it will make us realise our highest conscious and sacrifice for other people, or talented wizards who inspire humanity on a mundane level. Neptune in one's personal and professional life are seen through medicine, healing, psychology, or charity work and care for people with special needs. If its talents guide us, we will follow our mission through music and other forms of art, brought to Earth to inspire and support large groups of people. The darker side of it, is to be addicted to drugs and wearing rose tinted glasses that lead to losses and disappointments when the fog is lifted. Know where your Neptune is placed you'll know which is the area of life you need to be careful in not wearing rose tinted glasses and take things as its value and not by what you think or feel. This way you can feel less disappointed and put yourself into self blaming mode.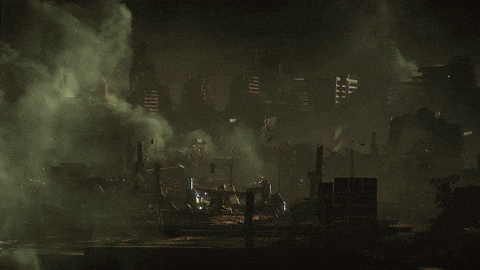 Pluto ♇: Being the furthest and the smallest planet in our solar system. Pluto in astrology represents the most transformative experiences we ever have. It rules death and rebirth, obsessions and sexuality, crime, manipulation and the underworld. It showcased the darkest side of us and also gives us the highest form of release to our souls. Pluto at its highest good represent transformation and enlightenment. You feel as if you were reborn after going through a 'life-and-death' ordeal – in a relationship, career transition, a divorce, a death of someone close.. It definitely has to be a significant event that leads to a total transformation so that you can grow and move on to the next phase in life. This is a planet not to be slighted. If you can master the lessons it present to you, you will do well in any situations you are being placed in. High resiliency and a never-say-die spirit is in the powers of Pluto. Pluto rules also wealth wields immense powers. Heard of the word 'Plutocrat'? Pluto forces you to look hard into your inner self and subconsciousness, see things differently, transform and evolve your views while emerging with new outlooks to how you should life a more meaningful and transformative life.
There are more to just planets and zodiacs. Find out what's 2020 and 2021 in store for you. Get customised astrology reports of the theme to expect and where your focus should be placed. Is it a year of career progression? A year for marriage and relationships? A year of self reflection and gaining spiritual awareness? Or is it a year of self growth and challenges to deal with? Find out more here!
Love,
Jassy & the Cosmic Team
Dedicated to all beautiful and strong women in their quest for finding fulfilled and committed love, find out more about your relationship and love matters and get tips on how to get him committed to you even without you asking! You'll love this self-help online program. Get yourself a free copy of the TOP 40 Relationship Secrets it will change the way how you ever see love again!
 MORE GREAT SERVICES FOUND HERE:
Cosmic Secrets: Get a free personalised astrological report and your next 12-months' and beyond forecasts
Private One-on-one Consultation: Deep dive into the areas of your concerns and gain clarity + breakthroughs in Love, Life, Career + Directions.
Make Committed Love Happens: Whether he is acting distant, unavailable or perhaps you wish to know if he is the one and want to gain deeper clarity into your relationship theme? This self-help online program is the game changer!