Signs Your Scorpio Man Likes You
Needless to say he will pursue you relentlessly! This sign is resilient and persevering in all his pursuits so if a Scorpio man sets eyes on you, very soon, he will make you his in no time. He is charismatic and his moves will melt your very heart.
But… he won't make it obvious and he won't even show it up on his sleeves. Remember? Scorpio is a water sign and he is elusive and secretive. Because of his protective nature, he will want to make sure that he knows you are in it with him before he strikes you with his potent love sting!
But there are definitely tell-tale signs that you can catch him secretly pouring his emotions towards you!
When a Scorpio man likes you he will want to understand all of your emotional layers and one way to do this is to have knowledge about what you want. It won't be surprising that he can spend all his weekend analysing you, strategizing his moves on how to win you over, scouring through all your social media profiles and even ask you lots of questions, just for the sake of knowing you in-depth.
When a Scorpio man ask you plenty of questions, he is very interested in you! Otherwise he will be minding his own business and analysing other subjects and conserving his energies for his other quests.
He'll be extremely protective and will do everything in his power to stand up for you and protect you when he likes you! He is known for his fierce loyalty and protection of the people in his life that he is closest to. This zodiac sign wants to make sure you are well taken care of and part of that includes making sure he has your back!
His intense stare at you sometimes sends chills down your spine but in an electrifying and loving way. Expect your Scorpio man to admire you and watch the little things you do. If the Scorpio man is falling for you he will become very observant as his focus is solely on you.
He wants to touch you and be close to you constantly. I have ever a Scorpio guy friend who confessed to me that he before he invest into a long-term relationship with a partner, he will tend to size things up to gauge the level of sexuality between them. If it is cold and not passionate (during dating stage) and the lady isn't reciprocating well to his advances (kisses, touches), he will drop the ball and move on without even looking back.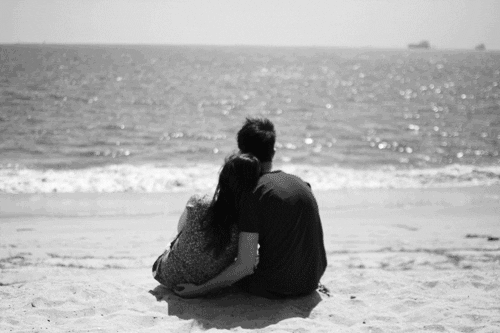 Things To Avoid If You Want A Scorpio Man 
Never lie! Scorpios are the best lies detectors among all the zodiac signs. His intuition is penetrating and it is effortless for him to see through you in seconds. Many people are hence intimidated by Scorpios because they are either intimidated of his over-empowering personality or they will love Scorpios because of their honesty and charms.
He doesn't like people who are secretive, but he keeps his secrets very well hidden. If he's in love with you, he will want to know all of your memories and how you felt about other relationships. He has this curiosity and he wants to know people better than he knows himself.
Before he decides if he should be friends with someone, he studies that person carefully to see if he or she is worth it. If he doesn't have respect, he will never make friends with a person. While it is good to leave a little mystery about yourself, but when it comes to Scorpio man, you have to lay your cards on the table and be ready to bare your soul. It is not a relationship or love for the faint-hearted.
What Happens If Your Scorpio Man Is Ignoring You?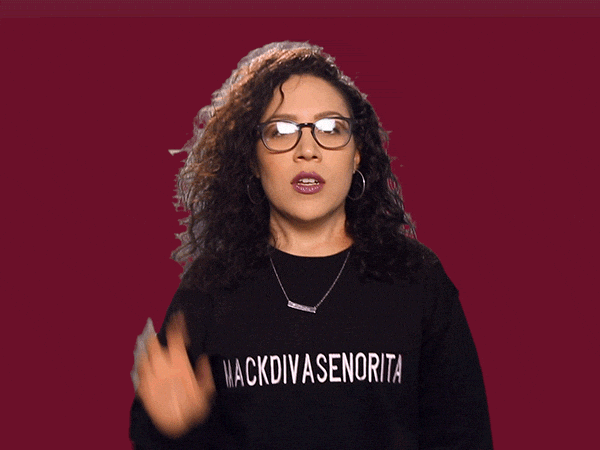 Coming from my Scorpio male clients, here are the top 4 reasons why he will ignore you and how he will phrase his answer too:
"I don't see any point acknowledging the person because the person is a horrible person. It will be a waste of time for me to get in contact with him." – well obviously in this case, if you didn't get into the good books of Scorpio, he won't be even near your radar. You are just not worth his time. PERIOD.
"I'm not doing it intentionally, I have a lot of things on my mind and I'm not paying attention." – Ok this is legit, he can be intensely focus onto something that sucks up his energy and attention that he decides to ignore you for the time being. For few days it is fine but if it gets beyond 3-5 days, do the needful and get in touch with him. He wants to know that he matters to you too!
"I really like the person so much that I try to avoid them which might seem like I'm ignoring them. This only happened a handful of times and it occurs when I feel like a woman is too good for me and I ignore them or avoid them to help me get over the crush. I need to feel sure she is worth my time investing before I approach further." – He feels insecure and unsure if he will be met by your rejection. Probably things didn't advance to his expectations and he may tend to pull a step back to assess before he strikes again!
So much time has passed since we last spoke that it would be very awkward to reinitiate contact.  Meaning, I would have to explain myself or hear someone else's explanation and I don't care to explain or hear someone else's explanation. – Scorpio hates small talks and won't get in touch with a person just for the sake of getting in touch.
Still Need More Help On Cracking The Scorpio's Code?
But if you didn't feel that you've did anything wrong and your Scorpio man is pulling away from you…? Then chances are he could be under stress or if you have encountered one of these that could have pulled him away from you. Not all Scorpio man is created equal and it is important to decode his personality and understand his inner world before it is too late.
If this Scorpio is the one for you and you feel that you want to do all you can to realise this relationship and to have him commit to you, check out 'Make Committed Love Happens' and turn your wishes into a reality! It is non-manipulative, and you will have him love you in the most unconditional and natural way. It is not just all about him, this program also allows you to reveal your love language and what you truly deserve in love. You matter too!
Love,
Jassy C
More reading articles on loving the Scorpio in the right way. Click here:
Scorpio's Man's Behaviour
Scorpio's Love Traits & Personalities
If you think he's in love with you?.. You may want to assess further here
How to love a Scorpio man?
Get my daily newsletter on dating and relationships' tips and insights that will teach you how to apply relationship astrology into your love matters (comes with free-eBook). Sometimes, all it takes, is just a flick of a switch and a shift of the perspective to change what no longer works, into a possible reality!
MORE GREAT SERVICES HERE: