Astrological dynamics in a relationship – How Compatible Are You With Him?
When it comes to love and relationships, I often get the same question, "Do we have a good match?"  Or, even better… "Is he or she THE ONE?"
I guess ultimately, it all boils down to one question that only you could ask yourself — what do you really want out of a relationship?
Some people wants novelty.
Some want to start a family and have kids.
Some just want a companionship.
For some, they crave stability and affection.
While there are some who loved to be adored and some, who just loves to do the adoration.
There is no hard formula to deciding what's a good match since different people have different needs and wants in their relationships. 
For people who seek stability in love, any changes will create disruptions and insecurities in their lives. While on the other hand, those who seek novelty and spontaneity, to them, change is the only constant and they love the surprises and varieties that come along with it. So it all depends.
The simplest way to put across, will be to understand the energies dynamics that surrounds the relationship theme.
Take a look below at the different energies emitted from the 12 zodiac signs when they rub shoulders with one another.
Find out what's your geometry dynamics with your special person!
The Same Zodiac Sign 
Couples who share the same sign in a relationship have very similar taste, personalities and even the way how they handle things in any given situation are closely matched.
This is one of those instant-connection sorts of relationships. You feel this person is a kindred spirit. You're likely to see many similar qualities in your partner that you find in yourself!
It's like looking at yourself in a mirror, but occasionally you can easily see a reflection of your own flaws through your partner's eyes.
For the most part, it should be an easy flow depending upon how self-aware you are. If, however, you're less in touch with yourself and your own flaws, seeing them mirrored back to you can be alarming, but from which you can potentially experience the biggest growth.
Same signs couples:
Aries-Aries
Taurus-Taurus
Gemini-Gemini
Cancer-Cancer
Leo-Leo
Virgo-Virgo
Libra-Libra
Scorpio-Scorpio
Sagittarius-Sagittarius
Capricorn-Capricorn
Aquarius-Aquarius
Pisces-Pisces
One Zodiac Sign Apart
When you are born a sign apart, your relationship is very supportive and is likened to a mentor-student sort of relationship.
The student (can be the earlier or later zodiac sign) will feel as if they have much to learn from the teacher and the teacher will have an understanding/empathy for their student that they can't quite explain.
Other than that the relationship feels lukewarm and nothing much about being passionate or affectionate. This applies when the couple's energies are mostly 1 zodiac sign apart.
You approach life differently and therein lies the potential attraction or even nothing at all because of the difference.
You have the ability to complement each other when it comes to your strengths. Balance and success in this relationship come from allowing the one who wants to take the lead to lead, and the one who wants to follow to do just that.
1 Zodiac sign apart couples:
Aries-Taurus
Taurus-Gemini
Gemini-Cancer
Cancer-Leo
Leo-Virgo
Virgo-Libra
Libra-Scorpio
Scorpio-Sagittarius
Sagittarius-Capricorn
Capricorn-Aquarius
Aquarius-Pisces
Pisces-Aries
Two Signs Apart
Friendship should come easily between you two, and it is cohesive, flowing, even though at times, the differences between you can result in a "fight, break-up, make-up" sort of relationship, there will be still affections and teasing between the both of you!
Luckily that dynamic tends to happen quickly and your relationship moves on to the next conversation. Anything unresolved between you, however, will have a tendency to come back and repeat itself over and over again… even years later!
If you can maintain a core of friendship between the two of you, this relationship has the potential to last.
2 Zodiac signs apart couples:
Aries-Gemini
Aries-Aquarius
Taurus-Cancer
Taurus-Pisces
Gemini-Aries
Gemini-Leo
Cancer-Taurus
Cancer-Virgo
Leo-Gemini
Leo-Libra
Virgo-Cancer
Virgo-Scorpio
Libra-Leo
Libra-Sagittarius
Scorpio-Virgo
Scorpio-Capricorn
Sagittarius-Libra
Sagittarius-Aquarius
Capricorn-Scorpio
Capricorn-Pisces
Aquarius-Aries
Aquarius-Sagittarius
Pisces-Taurus
Pisces-Capricorn
Three Signs Apart
More often than not, such relationship poses the most amount of challenges but is also the one that could withstand the storms and emerged to be the strongest relationship ever.
But before that happens, both partners will sense an underlying tension when it comes to understanding each other. You approach life from an entirely different perspective and may feel as if your way of doing something is always not the one that your partner can see eye-to-eye with.
There can be constant clashes and conflicts that arise from the way how you both each handle a situation, how you both think or speak and love.
Tension can be a good thing if it leads you to being more self-aware and then, in turn, to understanding someone who is different than you are. Is that what you're looking for? No one said a relationship had to be easy. The best relationship is always one that can last through the test of times!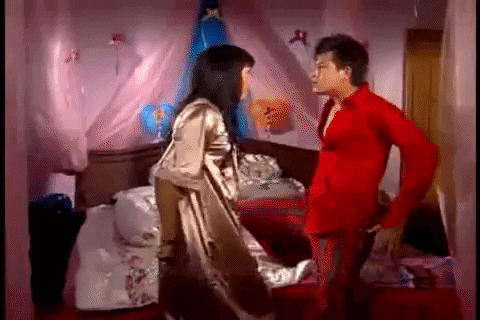 3 Zodiac signs apart couples:
Aries-Cancer
Aries-Capricorn
Taurus-Leo
Taurus-Aquarius
Gemini-Virgo
Gemini-Pisces
Cancer-Libra
Cancer-Aries
Leo-Taurus
Leo-Scorpio
Virgo-Gemini
Virgo-Sagittarius
Libra-Cancer
Libra-Capricorn
Scorpio-Leo
Scorpio-Aquarius
Sagittarius-Virgo
Sagittarius-Pisces
Capricorn-Aries
Capricorn-Libra
Aquarius-Taurus
Aquarius-Scorpio
Pisces-Gemini
Pisces-Sagittarius
Four Signs Apart
This is one of those relationships that feels the luckiest and happiest!
They just flow naturally and effortlessly because of an underlying empathy that exists between the couple. You feel, act, love and think similarly.
You approach life in basically the same way. This match is one that typically can have success more than any of the other combinations that exist.
This is a natural pair that should work from the get-go. You have the power within this relationship to get rid of any misunderstandings that may come between you.
However, as much as the relationship is smooth-sailing and easy, couples should be cautious about becoming complacent as it will result in stagnancy and lackluster in the relationship. When boredom steps in, you'll know what's next..
4 Zodiac signs apart couples:
Aries-Leo
Aries-Sagittarius
Taurus-Virgo
Taurus-Capricorn
Gemini-Libra
Gemini-Aquarius
Cancer-Scorpio
Cancer-Pisces
Leo-Aries
Leo-Sagittarius
Virgo-Taurus
Virgo-Capricorn
Libra-Gemini
Libra-Aquarius
Scorpio-Cancer
Scorpio-Pisces
Sagittarius-Aries
Sagittarius-Leo
Capricorn-Taurus
Capricorn-Virgo
Aquarius-Gemini
Aquarius-Libra
Pisces-Cancer
Pisces-Scorpio
Five Signs Apart
Typically, there will be some element of miscommunication or inability to communicate completely effectively that can undermine this relationship.
When the signs are 5 zodiacs apart, in astrological terms, this relationship has pretty much nothing at all in common. Thus, it is very difficult for the planets to communicate with each other.
For example, if your Sun is in Gemini (mutable air) and your Moon is in Taurus (fixed earth) there will be a big gap between your emotions (Moon) and your understanding of yourself (Sun).
This relationship can be very difficult to survive with because each of you will always feel at odds with the other.
As usual, nothing can break a beautiful love as long as communications, empathy, kindness and commitment are in place, don't you agree?
5 Zodiac signs apart couples:
Aries-Virgo
Aries-Scorpio
Taurus-Libra
Taurus-Sagittarius
Gemini-Scorpio
Gemini-Capricorn
Cancer-Sagittarius
Cancer-Aquarius
Leo-Capricorn
Leo-Pisces
Virgo-Aries
Virgo-Aquarius
Libra-Taurus
Libra-Pisces
Scorpio-Aries
Scorpio-Gemini
Sagittarius-Taurus
Sagittarius-Cancer
Capricorn-Gemini
Capricorn-Leo
Aquarius-Cancer
Aquarius-Virgo
Pisces-Leo
Pisces-Libra
Six Signs Apart
Heard of opposites attract don't you?
There are 12 zodiac signs altogether, so when we come to 6 signs apart, that refers to zodiacs of the opposite signs!
Those of the opposite sex born under this combination will have an intense attraction between the two of you.
Those of the same sex, will have an underlying envy of what the other person has that you know you lack. The inner urge to copy one another will be hard to resist, so we often find ourselves imitating those of our opposite sign.
That in and of itself can stir up difficulty in this relationship as it causes us to look at ourselves truly for who we are. Ultimately, however, THAT can be the greatest gift in this relationship. Being more aware of who you are allows you to be more free to be yourself without any limitations.
6 Zodiac signs apart couples:
Aries-Libra
Taurus-Scorpio
Gemini-Sagittarius
Cancer-Capricorn
Leo-Aquarius
Virgo-Pisces
Now you are aware of the dynamism and the energies that revolve around the different zodiacs.
A simple way is to get hold of you and your partner's natal chart and find out what is your dominant zodiac energies.
If out of 12 zodiac signs you have 4 or more planets sitting on 1 zodiac sign that will be your dominant!
But in the event that your planets are evenly split, then the best way to do is to understand the planets' zodiac signs between the two of you. For love, it will be Venus and for sexuality compatibility, it will be Mars!
To find out more about how to decode a person's love language (including yours!) head over here to get the online self-help program that can guide you along. It has worked for over thousands of women globally and I'm sure you could also benefit from the tools of astrology in a soulful way.
MORE GREAT SERVICES FOUND HERE:
Cosmic Secrets: Get a free personalised astrological report and your next 12-months' and beyond forecasts
Private One-on-one Consultation: Deep dive into the areas of your concerns and gain clarity + breakthroughs in Love, Life, Career + Directions.
Make Committed Love Happens: Whether he is acting distant, unavailable or perhaps you wish to know if he is the one and want to gain deeper clarity into your relationship theme? This self-help online program is the game changer!